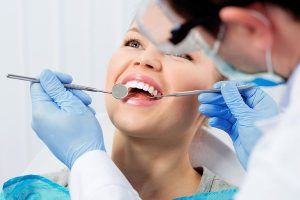 Welcome To Mint Family Dental!
We are conveniently located next to the Pottstown Tower Health Hospital across from the CVS at 100 Porter Road in Pottstown, PA. We serve the Pottstown, Pottsgrove, Douglassville, Sanatoga, Kenilworth, Bucktown and surrounding communities with compassionate, personalized, and complete dental care. We understand that dental care affects your overall health and well-being.
Our team is driven by philosophy of making your dental visit a positive experience giving you all possible treatment options so you can select what works best for you. We at Mint Family Dental in Pottstown love seeing the effect of dental care on patients' happiness and confidence when they see their smile rejuvenated.
Comprehensive care in a comfortable family-friendly environment to families living in Pottstown and surrounding areas of Douglassville, Phoenixville, and Bucktown.
Dr. Patel and our team are dedicated to making sure you and your family have happy healthy smiles.
Our office maintains state-of-the-art technology in Pottstown because we want our patients to feel they are getting the best. We provide restorative, preventative, and cosmetic treatments as well as have convenient financing options and an in-house savings plan if you don't have insurance. We treat our patients like family and can't wait to welcome you to Mint Family Dental, formerly Marwick Family Dentistry, operated by Dr. Michael Marwick and Dr. Monica Kargl Marwick. We offer dental services to Montgomery County and Chester County.