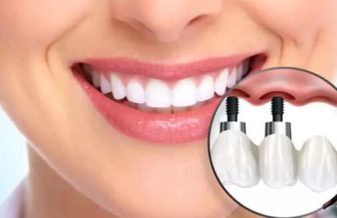 Dental Implants are made of titanium, one of the most compatible materials on the market which means even an individual with a metal allergy could likely be okay for implant treatment.
An implant functions as the root of the tooth and the top portion of the tooth can be a single crown, part of a bridge to replace multiple teeth or be used for a denture or partial denture attachment.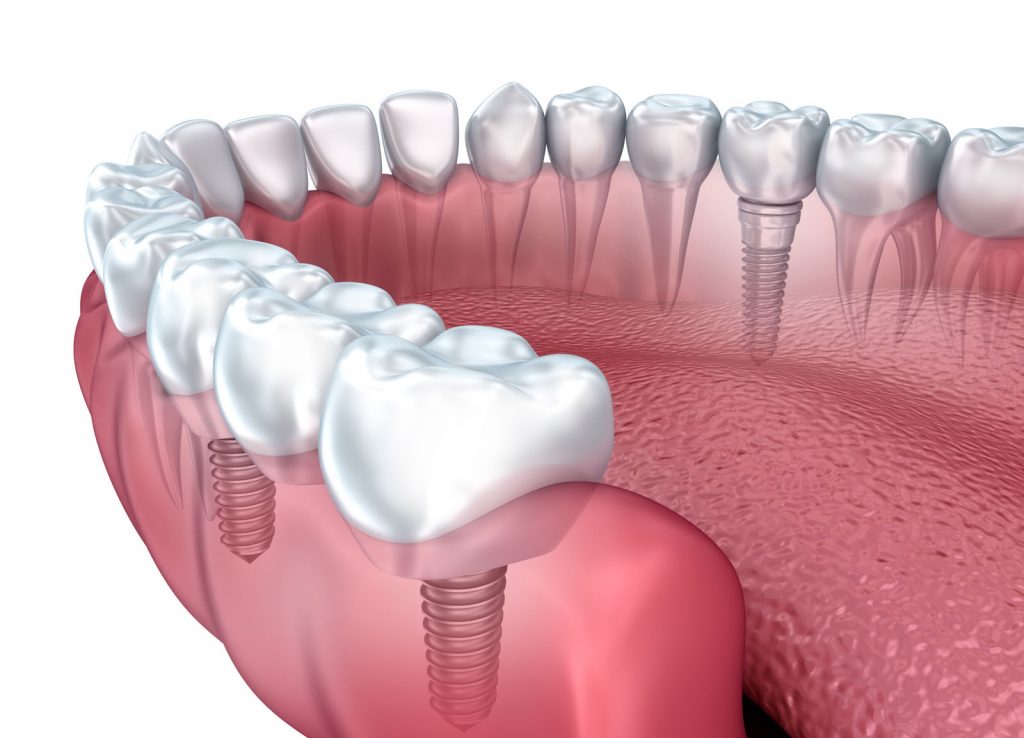 Steps In Implant Treatment :
Consultation with Dr. Gayatri Patel

CT Scan

Bone graft – if necessary

Surgical guide – if necessary

Sedation and surgery

Tissue and bone development with a temporary restoration in place

Final restoration
How Long Does Implant Treatment Take?
The answer to this varies depending on the patient and full treatment plan and this step is something Dr. Gayatri Patel will discuss with you during your free consultation. However, once an implant can be placed, it may take 3-6 months for healing before a permanent porcelain crown can be placed.
Recovery Instructions After Having A Dental Implant Placed
Taking a painkiller as needed to reduce discomfort

Place an ice-pack on the cheek or lip to reduce swelling. Icing should be continued for the first 24 hours.

Rinse with warm salt water 2-3 times a day to check inflammation and help in the healing process.

Avoid hard foods that can cause a problem to the surgical site. Soft foods, such as smoothies, yogurt, eggs, jello, and ice-cream are recommended.

Get plenty of rest to stimulate healing process.